Product Overview
EVER LIVING STONEWARE DECKING
It doesn't matter if its an urban cubist shaped home, a classic style balcony or even a Mediterranean style garden or around the pool, the uses are endless.
Perfect for even a temporary use, an outside event, within a marquee or commercial setting, cafe terrace etc.
Self assemble, no need for maintenance, non slip and frostproof.
With a modern design, a range of colours inspired by nature Living Terracottas
Ever Living Stoneware Decking gives your space the feeling of being in nature, with the emotional comfort and the state of relaxation that is created in any space or area.
Beyond the appearance and the functionality, the ease with which the Clip clamping fixing you can easily perform all the assembly without the help of a professional and without the need of additional materials.
Available through Living Terracotta this innovative Stoneware Decking is produced to the most advanced techniques, with a high aesthetic value and natural appearance. They also feature perfect qualities for their purpose whether for:
Commercial or Domestic application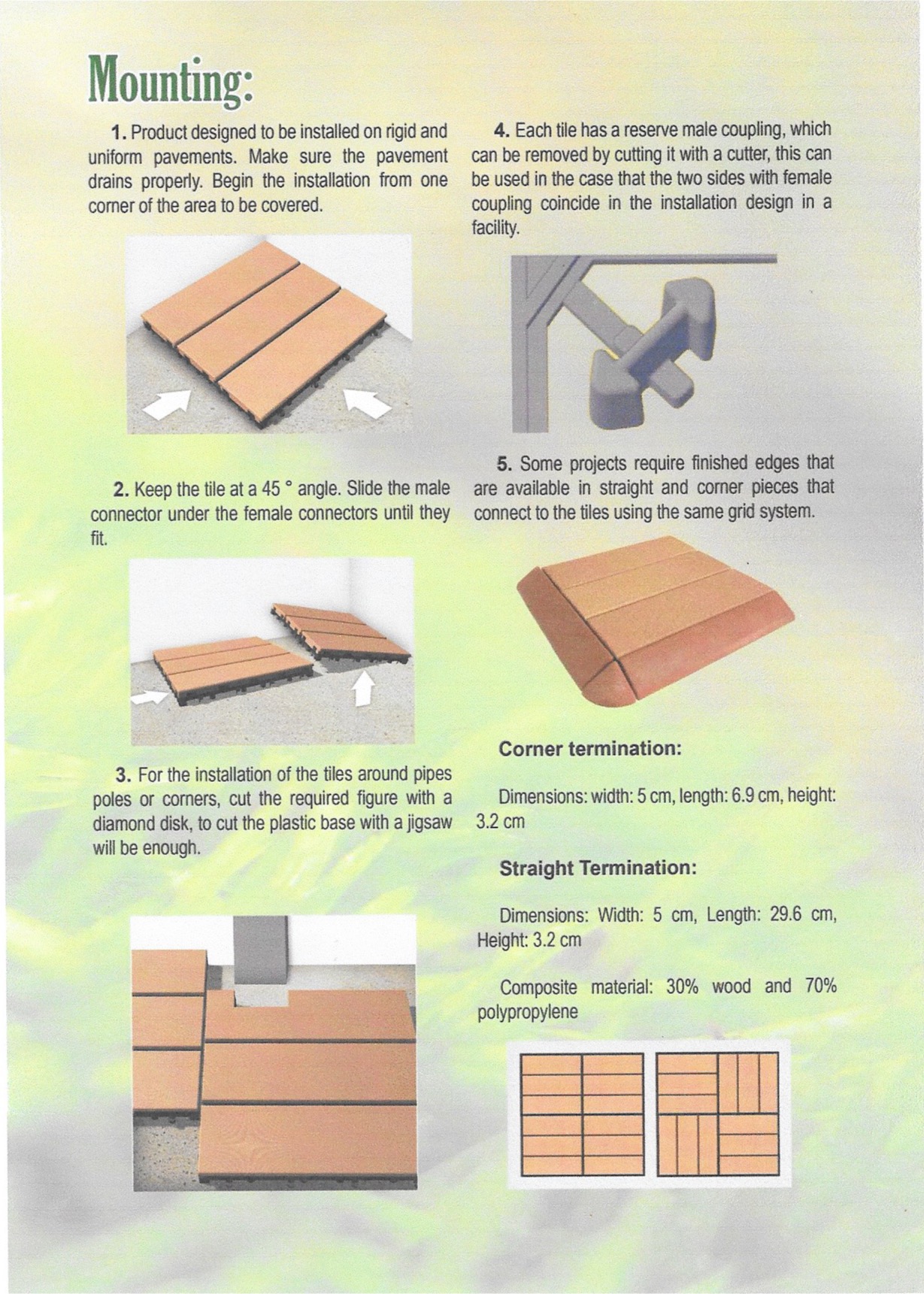 Indoor or Exterior use

Anti slip
Resistant to Thermal Shock
Frostproof
Resistant to Heavy use
When used externally they make a perfect solution for Terraces, Patios or Pathways used as a modern alternative to composite or synthetic wood tiles or decking.
Our Stoneware Decking need No Maintenance over time, simply wash down.
In comparison to synthetic tiles or wooden decking, our Tiles are made from Natural materials. The structure of the tiles gives them a robust dimensional stability, therefore, they are resistant to mould growth, do not splinter, do not crack, do not discolour with the effect of UV rays or lose their integrity when exposed to extreme climates.
With the intelligent substructure system, these tiles are easy to install and the floor can be used immediately and with minimal maintenance i.e. washing down, will look the same in twenty years.
Ever Living Stoneware Decking
Colour: Natural
Size: 29.5 x 29.5 x 3cm including base
Here you can purchase a sample tile with Free delivery
Reviews